Best Musical March: Rosé, Selena Gomez, Jhené Aiko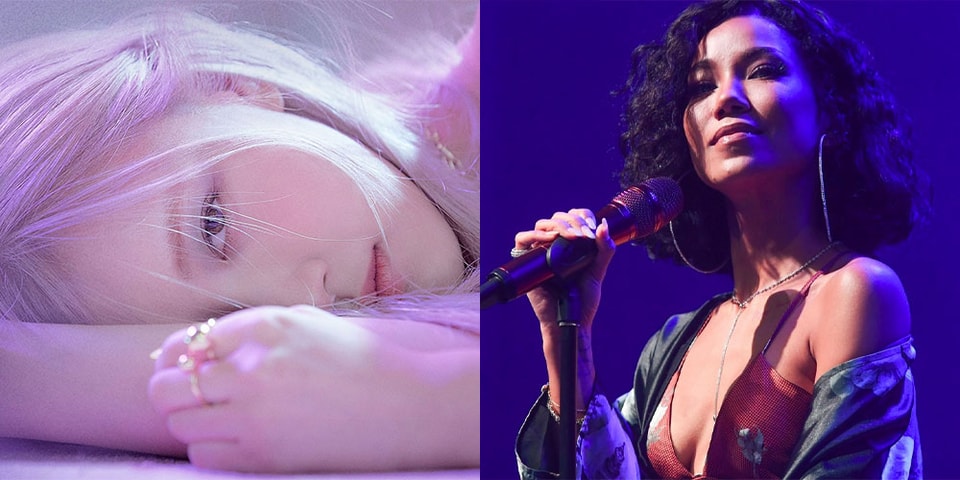 Of BLACKPINK member Pinkthe highly anticipated solo debut of, to the reissue of Jhené Aikothe very first mixtape of, March was filled with exciting musical releases. For those looking for new tracks to listen to, we've put together a list of the best tracks, albums and music videos we have been in love all month long. Highlights include Selena Gomezfirst disc in spanish by REVELATION, as good as Kali Uchisself-directed visual for "telepatía".
Keep scrolling to discover new songs to add to your playlist.
Ylona Garcia – "All that"
Recently signed at Paradise rising, 19-year-old Filipino-Australian musician Ylona Garcia released their latest track "All That" earlier this month. On the track, the artist sings about leaving behind all the toxicity of her life and encourages everyone to move on. "So I left all this shit in 2020 / I'm in my feelings and I feel legendary / Smooth my hair back and dance the night away / Gucci shades when it's too bright," she repeats, commenting what many have gone through in the past year.
Jesswar – TROPIXX
Three years after her debut, the Fijian rapper Jesswar finally released their very first EP titled TROPIXX. Composed of six tracks, the disc reflects the artist's determination to empower marginalized people. "When I started to write TROPIXX, I was fed up with being ignored and I knew I had a lot to say, "she said in a statement." It was really overwhelming to wake up every day and see how women of color are consistently overlooked in the music industry. "In addition to EP, Jesswar has announced a series of secret warehouse performances in Australia is scheduled to take place in May.
Charlotte Laurent – Charlotte
Singer-songwriter Charlotte laurent released a seven-track EP titled Charlotte, led by her latest single "Talk You Down". The pop record sees the artist open up about her struggles with anxiety, as she candidly sings about fear in relationships on "Sin x Secret" and heartbreak on "Slow Motion". "It's very nostalgic because I've spent the last two and a half years doing Charlotte. This EP is a window to my mind, heart, soul and all of my experiences, "Charlotte said in a press release, adding," If my EP touches at least one person, then I feel like to have won.
Pussy Riot – "PANIC ATTACK"
As part of their three-track EP, Pussy riot revealed his new song "Panic Attack" with a music video. The visual merges a video game– an inspired virtual world with images of the artists captured with 106 cameras. The resulting video is an immersive two- and three-dimensional experience. The track itself tackles the subject of Mental Health, using nature as a metaphor to explain the connection we have with our surrounding environment.
Jhené Aiko – ssick soul (s)
Celebrating the 10th anniversary of the project, Jhené Aiko made his first mixtape navigator soul (s) available on major streaming platforms. First released in March 2011, the 13-track disc features tracks like Miguel, Gucci Mane, Duck and Kendrick Lamar. Release comes after the success of Aiko's 2020 studio album Chilombo.
Selena Gomez – REVELATION
Following a surprise ad Earlier this year, Selena Gomez released her very first Spanish-language album titled REVELATION in March. The tracklist consists of seven tracks, including the flagship single "By Una Vez. Speaking about her journey as a musician and exploring her Latin heritage, the singer shared, "This new music is a labor of love for all my Latin fans. Whether you speak Spanish or not, I hope you can feel the emotion and the passion. For me, that's the beauty of Latin music.
Rosé – "On the ground"
After much waiting, BLACKPINK's Rosé made their solo debut with their project, R. The release is led by "On The Ground", a song about the pursuit of dreams and ambitions. In addition to this melody, the K-pop the singer also released "GONE", a heartfelt ballad dedicated to her fans.
Asiahn – The interlude (orchestral performance)
After the original EP released in January, Asiahn deposited live versions of each track in The interlude. The singer's soft voice is accompanied by sections of strings, creating a totally different vibe. The five beautiful melodies are additionally delivered with video performances available via Asiahn official YouTube channel.
Seori – "The lovers of the night"
South Korean R&B musician Seori kicked off an exciting year with its debut release of 2021 titled "Lovers in the night". In the neon-lit music video, the singer-songwriter embraces all forms of love, as she performs the track co-written by MØ and Emiko Love. "We could be lovers in the night / We could be strangers in the light," she sings as she wanders the city in search of love.
Kali Uchis – "telapatie"
After the initial release in November 2020, Kali Uchis unveiled the music video for her single "telepatía". The Spanish song is accompanied by a self-directed visual showing the artist's Colombian roots, as she cycles through her hometown of Pereira by bicycle.