Four cellists play Ravel's Bolero on a cello, in a classical acrobatic masterpiece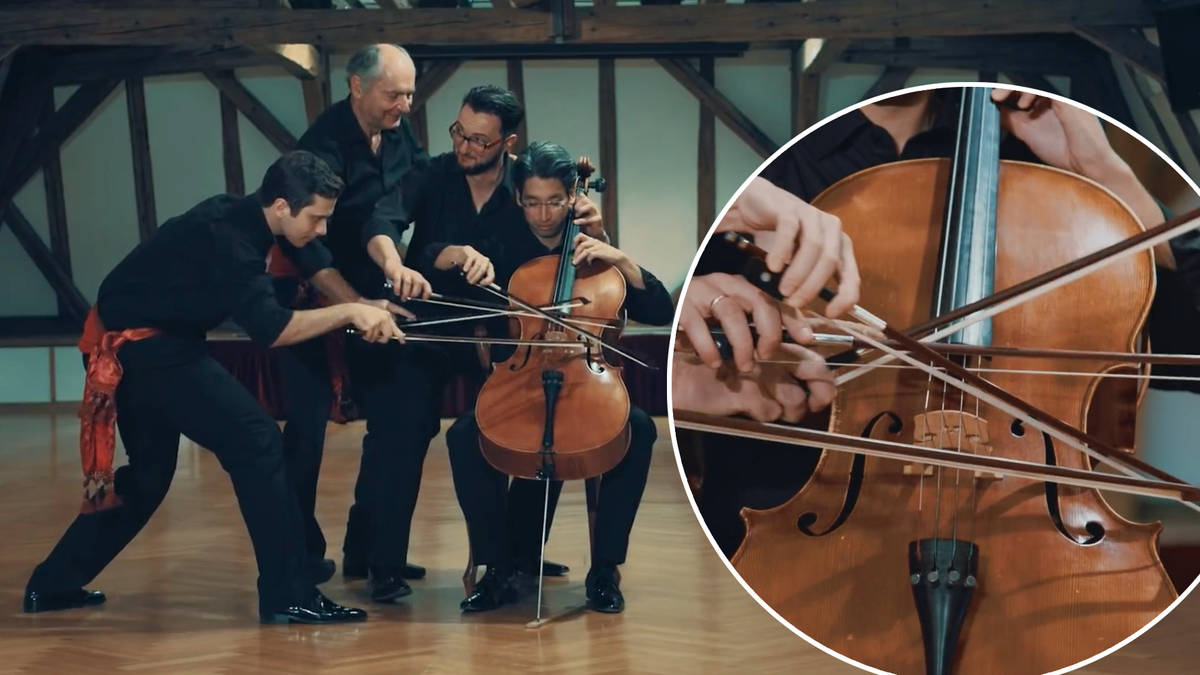 19 March 2021, 17:17
An orchestral classic becomes an acrobatic masterpiece for four cellists and a single instrument.
Maurice Ravel's Bolero has long been a test of skill, nerve and endurance for snare drummers, who must maintain a steady, repetitive rhythm throughout the 15-minute piece.
In addition to this emblematic rhythm, instruments, from flutes to trombones, take turns in solos. The melody circulates before everything explodes through a full orchestra. It is considered a masterpiece of inventive and colorful orchestration.
Read more: The 15 most famous arias in classical music>
But four cellists decided to upset the usual symphonic setting. They got rid of all the other instruments and set out to make Ravel's earworm a masterpiece for solo cello.
A cello and four cellists, you rightly note. The important tasks of the snare drum are performed by a player, who tilts under the bridge. Responsibilities for pizzicato, fingering and bow are shared by others.
Naturally, there is a lot of competition for space around the solitary instrument, making for a spectacle that is as much physical as it is musical.
Let the fun begin:
The musicians call themselves Wiener Cello Ensemble 5 + 1, and when they are not doing string acrobatics, they are six cellists from the ranks of the Vienna Philharmonic Orchestra.
There is more fun of inventive, confusing gymnastics on their YouTube channel. Have or take a look.