GUEST VIEWS: Vladimir Putin's irredentist fantasies | Opinion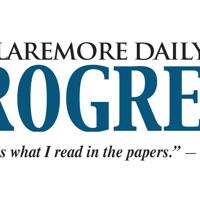 To understand Russia's earthiness toward Ukraine, Americans must appreciate Vladimir Putin's motives. In teaching foreign policy courses, one of the most common challenges is helping students understand why leaders make seemingly irrational and self-destructive decisions. Very often, leadership missteps fall into three categories: ideologically inspired miscalculations, cognitive biases, and recklessness.
Above all, Vladimir Putin is a product of the Soviet Union; in particular, it should be understood as a by-product of the Komitet Gosudarstvennoy Bezopasnosti, the Committee for State Security, or KGB, the main secret police force of the USSR. Putin's rise to power in Boris Yeltsin's corrupt post-Cold War Russia convinced him that the end of the Cold War was a devastating humiliation for Russia. During his long reign as Russia's strongman, he developed a clear ideological framework advocating a return to Russian greatness.
A core element of "Putinism" can be termed imperial irredentism: the belief that Russia is destined to regain control of territories previously held by the Soviet empire, and before it by the Russian tsars. For Putin and many Russians, the republics that emerged from the collapse of the Soviet Union are artificial. Putin also subscribes to notions of "great power" sovereignty, arguing that countries only enjoy sovereignty that they can defend.
In a recently published essay, Putin went so far as to claim that Ukraine was an artificial state and that Ukrainian claims to ethnic and linguistic separation were an artifact of "Western notions". Putin's attitude towards democracy is also yellowish, reflecting the fragile nature of Putin's electoral support among Russian voters.
Putin attributed the 2011 mass protests in Russia against his return to the presidency after a four-year term as prime minister to then-Secretary of State Hillary Rodham Clinton, whose exposure of voting irregularities ignited Putin's lasting enmity and motivated Putin to lead Russia's intelligence agencies. ' attempt to manipulate the 2020 US presidential election.
Second, Putin himself may be operating on faulty assumptions. The idea of ​​"mirror imagery" – where parties to a conflict have images of the other that are the reverse of their perception of themselves – seems particularly relevant, Putin positing an ineffectual West lacking in will to deal with Russian aggression.
Third, and perhaps most importantly, Putin's international reputation as a ruthless and efficient manipulator may have instilled in Putin a degree of recklessness that could come back to haunt him. Putin is almost certainly correct in his calculation that neither the United States nor its NATO allies have the political will to oppose a full-scale Russian invasion of Ukraine militarily; however, Putin also seems to have convinced himself that he has succeeded in driving a wedge between the United States and key members of the NATO alliance, particularly Germany, which will hamper any attempt to build the type of sanctions regime that would make his military adventurism costly. ineffective.
Putin's demands on Ukraine are just the latest example of irredentist demands from a frustrated great power. Irredentism, which generally means the restoration of territories previously belonging to a country, takes on dark connotations when applied to former empires. "Russia", in the eyes of Putin and many Russians, is not a nation-state. Instead, Russian national identity for Putin is tied to his imperial past; in this sense, Putin rejects the idea that Ukraine is a separate nation. For Putin, everything is Russia.
Most Ukrainians would probably disagree.
Ultimately, Putin aims to unravel the end of the Cold War, bring the recalcitrant breakaway republics back into the fold, and recreate the world that existed in the early days of the Cold War and announced at the 1945 Yalta conference, where Churchill , FDR and Stalin united as equals to sort out the post-war world. Too many innocent people have already died to appease the damaged pride of weakening powers.
Putin's aggression presented President Biden and America's US allies with a zero-sum proposition: accept Russia's territorial demands and the likelihood of future aggression or oppose Russian aggression and run the risk of a more widespread conflagration. To stand aside and allow Putin's irredentist fantasies to come true will inflict lasting damage to the reputation of the United States around the world and undermine its network of security arrangements.
As Americans, we should all pray that Biden and European leaders are up to the challenge.
Dr. Ken Hicks is a political scientist and department head of history and political science at Rogers State University. The opinions, beliefs and views expressed in this column are those of the author and do not necessarily reflect the official position of the editors at Claremore Progress or Rogers State University.