How liberal outrage pushed a homophobic troll video to the top of Russia's political agenda | The independent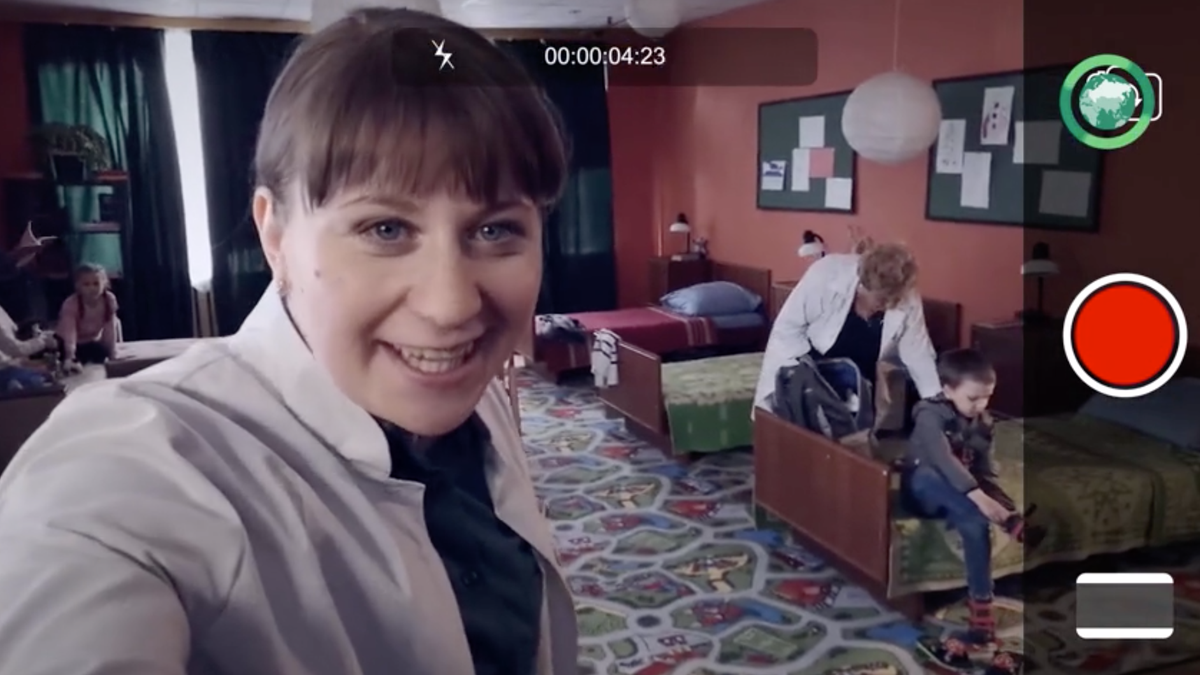 When it came to storyboards, the ad was as inept as it was crass.
We are in 2035. Two homosexuals are adopting a child. A worried boy asks where his mother is. The orphanage workers watch with concern. An effeminate eyeliner actor, "mum," gets out of his car.
"Is it Russia you choose? A voice offscreen asks. "Decide on the future of your country and vote for amendments to the constitution. "
Given the history of politicized homophobia, it was easy to link the video to the Kremlin and its upcoming plebiscite on Mr. Putin's permission to lift presidential term limits.
Most of liberal Russia has done just that. Piotr Verzilov, media editor and spokesperson for Pussy Riot, was one of the first to voice his outrage. "AAA! Official campaign video: Vote for the amendments or GAYS WILL TAKE ALL RUSSIAN CHILDREN HOME, "he wrote on Twitter. Russian independent media – and many Western commentators – have largely followed suit.
In reality, however, there is little evidence to suggest that the Kremlin played a role in the announcement. And by amplifying his post as if there was such a link, liberal commentators arguably gave the video a platform well above its pay grade. In other words, they did for homophobia what Barbara Streisand did for unauthorized photography.
Despite Mr Verzilov's initial tweet describing it as an official campaign video, the 10-minute clip was actually the production of media groups reporting to Yevgeny Prigozhin, an obscure oligarch associated with Russian troll farms and operations. mercenaries abroad.
There are few absolutes in Russian politics, but it is important to recognize that Mr. Prigozhin's national media interests are much more autonomous and marginal than his other projects. When it comes to this campaign video, all of the evidence points to an independent company.
In conversations with The independent, a source close to the presidential administration with experience in off-book political campaigns described the video as an "attempt to influence" the official July 1 campaign. "Prigozhin tries to focus on every move or vote, and he has enough money for whatever experiences he likes," the source said. "He does his own thing regularly, and without any orders from above."
Tatyana Stanovaya, a non-resident scholar at the Carnegie Center in Moscow and a keen observer of elite politics, agreed that the video appeared to be Mr. Prigozhin's personal initiative. If the presidential administration had a role, she said, it was to turn a blind eye: "In recent years, the presidential administration has chosen to ignore a lot of things and thus loses its monopoly on domestic politics. "
None of this, of course, is to say that the Kremlin was particularly angered by the video. Mr. Prigozhin knew where he was walking and completely followed the party line of homophobia. It also seems likely that the video's viral success will now give officials pause for thought. They understand they have a job to do to secure a convincing victory in the July 1 constitutional vote without reverting to brutal manipulation. According to a recent poll by Levada Center, the last independent pollsters left in Russia, only 44% of Russians were ready to vote for Mr Putin's takeover.
Abbas Galyamov, a prominent political consultant, suggested that the Kremlin might be happy to turn the constitutional vote into a vote on minorities. "A homosexual referendum is the regime's wet dream," he wrote on Facebook. "A referendum on the annulment of presidential terms is the Kremlin's worst nightmare."
Corn The independents A Kremlin source warned that it was "reckless" to read "deep meaning" in the video's appearance. "We are talking about particular public relations consultants outside of government who have identified what they believe to be a successful product of homophobia, and who have tried to make a big media provocation out of it," he said. .
Igor Kochetkov, head of the Russian LGBT network, said democracy-inclined Russians reacted "terribly stupidly" by amplifying the video's message without criticism.
"The only thing people did was draw attention to this and save Prigozhin a lot of money in the process," the activist said in comments to The independent. The ad appeared to be Mr Prigozhin's vehicle to impress his bosses: "Judging from how it was not widely publicized at first, it was probably intended as a test, to see if the homophobia still resonated with the electorate.
The homophobia map certainly worked the last time it was tested in a major way in 2013. Then, the introduction of the much criticized "gay propaganda" law, Article 28 of Russia, divided the company and raised the rating of Vladimir Putin. But move quickly to 2020 and it's less clear what effect, if any, this can have on electoral dynamics. The context is quite different given the coronavirus pandemic, a multi-year economic crisis and increasingly liberal mentalities among the young generation.
A poll released last year suggested that half of Russians were now in favor of equal rights for LGBT + people, up from 39% in 2013.
Marianna Muravyeva, professor of gender and law at the University of Helsinki, suggested that Mr Prigozhin's advisers were working on an "obsolete script".
"It's a stupid strategy," she said. "It comes from people who believe that the nation is made up of dark and unenlightened masses. They don't understand that it hasn't been like this for quite some time.
Signs of Russia's increasingly tolerant reality were also evident in a strong backlash to the video. Under the hashtag #davyberu, or #yesIchoose, a flood of commentators took to the internet to explain why they would actually choose a Russia with gay parents. The artists published scenes of idealized homosexual families; a post garnered 15,000 likes within hours of being published.
Activist Kochetkov said he was very encouraged by what he saw in the counter-campaign and expressed hope that it would deter authorities from using homophobia in their campaign.
"In 2013, when we were fighting against the propaganda law, we had nothing like #YesIchoose," he said. "The Kremlin needs to understand that homophobia will not help increase turnout or support its changes. It is simply no longer in fashion.