I did not dissuade Vladimir Putin from his crackdown, but now Australia is using the same tactics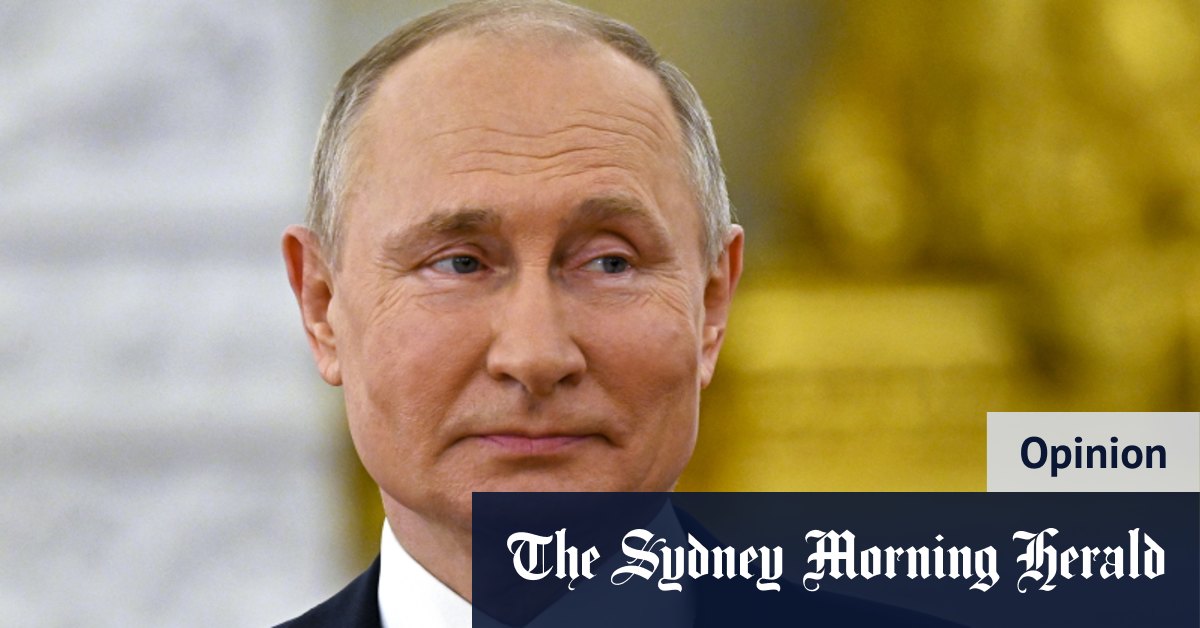 The changes will require charities to ensure that their resources are not used to promote or support acts that may be treated as a minor offense, even if no offense is committed. For example, if a charity sets up a communication channel to bring a community group together to discuss a campaign against a weapons manufacturer and the group offers to meet at the headquarters of the arms company, the charity's registration could be revoked.
Likewise, under the new regulations, if a charity staff member speaks or tweets in support of a public demonstration about the deaths of Indigenous people in custody, or a Palm Vigil for refugees, and if someone at the event does not move when asked to do so by the police, the charity may face enforcement action.
Alarmingly, under the new laws, the Charities Commissioner can also arbitrarily deregister a charity if he is subjectively convinced that a minor offense has been committed, even though no charges have been laid. And he can shut down a charity if he thinks it's likely that a minor infraction could occur in the future.
Charities have always stood up for their communities and have done so freely, openly and honestly. They play an important role in civil society, holding government to account for policies on important issues affecting the lives of Australians, often the most disadvantaged and vulnerable. Social progress and equity are won through a strong competition of ideas, of which the public campaign by charitable organizations is a key component. At the most fundamental level, freedom of expression is a cornerstone of our democracy, and it is constitutionally protected.
It's no wonder that charities are mobilizing and vocally opposing change. If passed, these amendments will silence the voices of millions of Australians on behalf of charities and undermine our democracy and our national values ​​of free speech and fairness.
It is important to note that the amended regulations will place an enormous administrative burden on Australia's 59,000 charities and the 1.38 million employees of those organizations. Time and resources, including public donations, will be diverted from the core missions of charities, such as helping those in need, and instead will be spent on record keeping, compliance monitoring and obtaining legal advice.
Loading
The Law Council of Australia states that the proposed amendments "prevent legitimate public dialogue by registered charities or persons associated with registered charities to the detriment of Australian representative democracy". Leading law firm Arnold Bloch Leibler argues that they "will increase the administrative burden" and are, among other things, "unconstitutional", "unwarranted" and "fundamentally incompatible with our democratic system of government".
Earlier, I wisely invoked Putin's Russia. In 2013, at the summit of civil society groups held alongside the G20 in St. Petersburg, I met him to discuss the vital role of charities in free and open political debate in a democracy. He was already plotting a crackdown, and my efforts were in vain: Targeting charities is a proven political tactic deployed by autocratic and authoritarian regimes to quell dissent and silence criticism. He still closed the charities.
Healthy democracies support their charities, welcome their advocacy, and strengthen and protect human rights and freedoms.
Certainly in Australia in 2021 we are better than these proposed new regulations suggest.