Ivankiv local history museum destroyed Ukraine Russia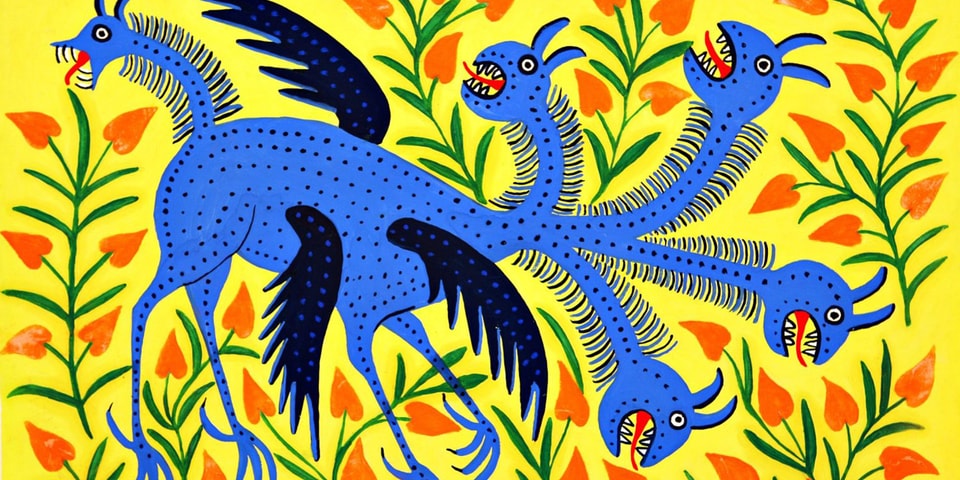 Invading Russian forces set fire to the local history museum in the Ukrainian town of Ivankiv, located northwest of the capital Kiev. Among the works kept in this modest institution, 25 paintings by the famous Ukrainian folk artist Maria Prymachenko were destroyed.
First reported by Kyiv Independent, a number of videos have surfaced on Twitter showing the burnt-down museum, prompting an outpouring of concern from the international community. Prymachenko, who was born and buried in Ivankiv, was a self-taught artist who grew up as a peasant but became one of the country's most revered artists. Blessed with a graphic aesthetic, largely done in gouache and watercolor, Prymachenko created inviting pictorial compositions that drew inspiration from Ukrainian folklore and mythology.
The local history museum #Ivankiv #Kiev area burned as a result of ongoing fighting and invasion #RussiaUkraine. pic.twitter.com/51VB3eh1fS

— Bogdan Voron (@Bogdan_Voron) February 28, 2022
In a statement posted on Facebook, Vlada Litovchenko, director of the Vyshhorod Historical and Cultural Reserve, called the events an "irreparable loss" – directly violating the "fundamental principles of UNESCO" according to which the museum should have been protected. A number of companies and global organizations have already imposed tough sanctions – from FIFA and UEFA suspending the Russian national team and its domestic clubs from all major competitions, to a number of Russian banks being cut by SWIFT – a global financial messaging system that helps facilitate banking transactions around the world.
Oleksandr Tkachenko, Ukraine's minister of culture and information policy, urged UNESCO to revoke Russia's membership following the violations.
Along the same lines, the Pussy Riot co-founder is starting a crypto organization to raise money for Ukraine.