New songs from Slayyyter, Aly & AJ and Angel Olsen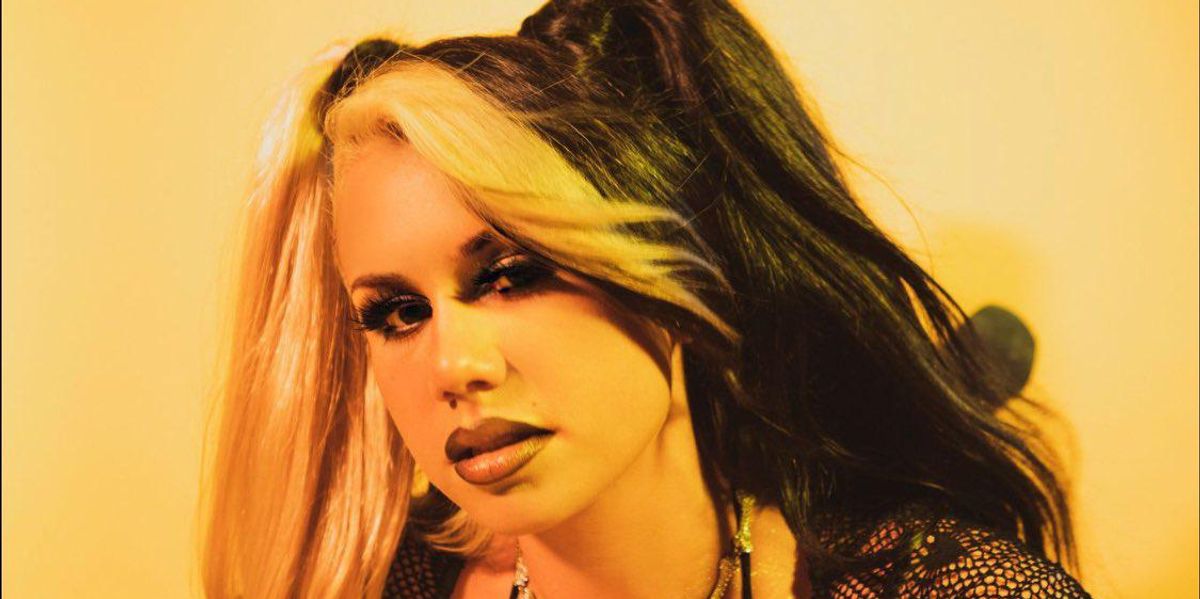 It's impossible to be through all the new music every Friday. Fortunately, PAPER is here to help: Every week we bring together 10 of our favorite new songs from artists – emerging and established – for the soundtrack of a lifetime. From surreal to the sublime, these songs cover all corners of the music world. Only criterion: they must all absolutely tear.
Slayyyter – "On top of that!"
Every single from Slayyyter's debut album sounds completely different, and "Over This!", A raucous pop-punk kiss, is no exception. The only unifying force is his charismatic and undeniable personality.
Aly & AJ – "Symptom of your touch"
Aly and AJ have moved on to sophisticated and captivating pop music without a hitch. "Symptom of Your Touch" is loving and glamorous, classic sounding but unmistakably now.
Njomza and Russ – "winter in atlanta"
Los Angeles-based musician Njomza sits somewhere between Bon Iver and Billie Eilish in this heartbreaking and heartbreaking collaboration with Russ. It's an exciting taste of his new EP.
Youngn Lipz – "Spaceship"
Youngn Lipz's new track is reminiscent of the best of '90s R&B with its gently strummed guitar loop. But it's as modern a piece as it gets, with the rising MC sliding easily and naturally into a number of distinctive streams.
Angel Olsen – "Smaller"
Good things really come in small packages – this breathtaking 1-minute demo by Angel Olsen is a stark but beautifully sung goodbye to an ungrateful and unkind partner.
Conan Gray – "Astronomy"
"Astronomy" features a new side of Conan Gray, spectral harmonies and a simple acoustic guitar highlighting a suller tone and more abstract writing. It is a modest but significant sign of maturation.
Alice Skye – "Party Tricks"
The slow build of "Party Tricks" is heartbreaking, a heart-wrenching, cinematic ballad that can't be looked away from.
India Jordan – "Feirabend"
With powerful drums and almost constant build, "Feirabend" didn't come to play at all. India Jordan has a soft spot for a chaotic speed dance floor, and on "Feirabend" they perfect their chosen form.
MARINA and Pussy Riot – "Purge the poison"
MARINA's political era continues, with this track attended by Pussy Riot playing as a fiery and personified update to her OG hit "Hollywood".
AG Cook and Charli XCX – "Xcxoplex"
Charli XCX returns AG Cook's most abrasive track Apple on his head, turning it into an anthem at the head of a single.
From your Articles site
Related articles on the web