Real Madrid: Chelsea contacted for the return of Eden Hazard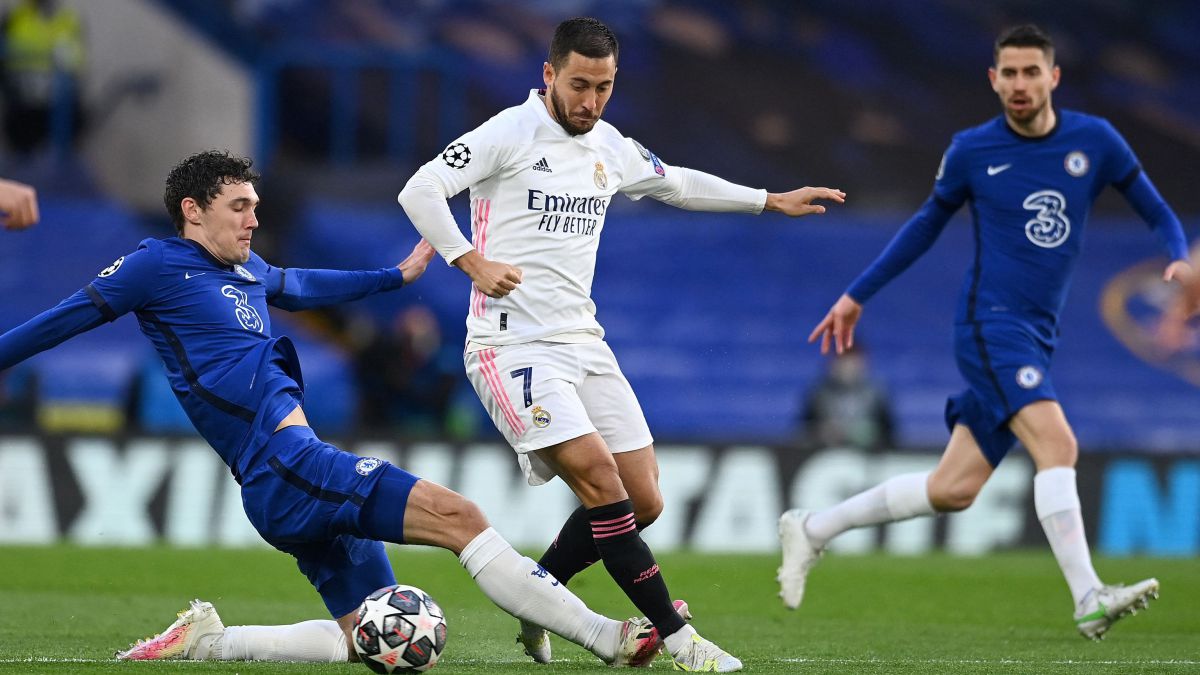 Real Madrid's Eden Hazard could be in line for sensational summer return to Chelsea.
The Premier League club have been contacted by intermediaries offering the Belgian's return to Stamford Bridge, where he spent seven successful years before joining Madrid on a € 100million deal in 2019.
Money and squad lineup are hurdles for Hazard's return
It is a transfer that would be very difficult to achieve, both due to financial issues and the fact that the Chelsea squad are already teeming with players with similar profiles to Hazard's. Chelsea owner Roman Abramovich focuses on signing center-forward, ideally Borussia Dortmund star Erling Braut Haaland.
After signing Hazard on a five-year deal when they bought him two years ago, Madrid consider 20million of their € 100million investment to have been written off in their annual accounts every summer. Los Blancos are therefore expected to sell the 30-year-old for at least € 60m this year. to prevent the transfer from having a negative impact on their balance sheet.
Madrid would be very happy to make such a deal but from Chelsea's point of view it is a very high price to pay – in addition to the winger's exceptional salary, which is higher now than when he was in England.
At present, Chelsea head coach Thomas Tuchel's priority is not to add wide forwards or attacking midfielders to a squad which already includes Mason Mount, Kai Havertz, Timo Werner, Christian Pulisic and Hakim Ziyech.
Hazard remains a popular figure in the Chelsea dressing room
however, Hazard has a very good relationship with the core personalities of the senior squad at Chelsea, as seen when he had his friendly and controversial post-match conversation with Blues captain César Azpilicueta after the West Londoners eliminated Madrid in the Champions League semi-finals of the season last. It won't be an easy deal to do, but it would be well received in the locker room..