Rule of law gaps are the biggest obstacle to Ukraine's future success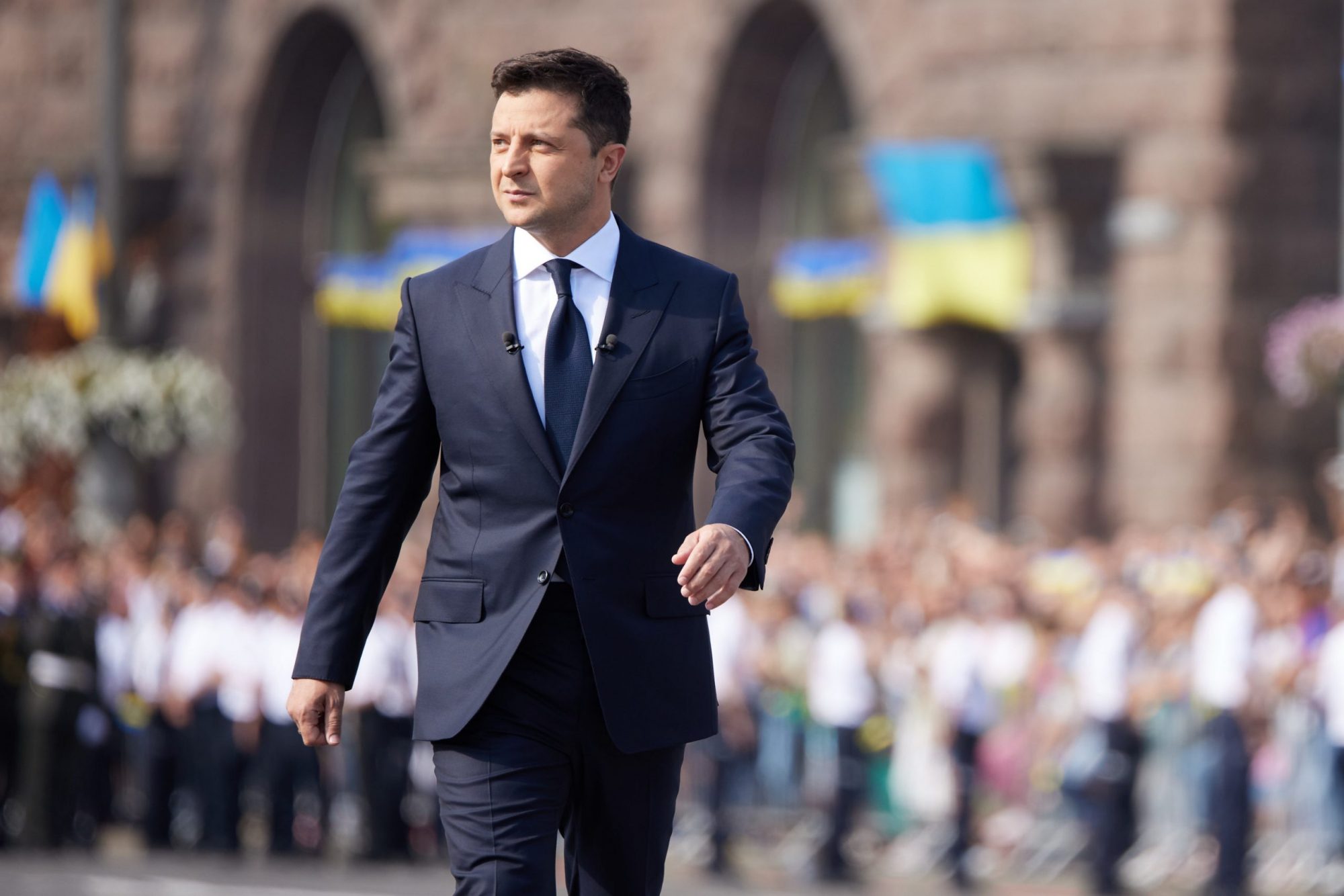 The Biden administration is preparing to welcome Ukrainian President Volodymyr Zelenskyy to Washington on August 31. The meeting comes at an important inflection point for Ukraine and for US-Ukrainian relations, with Ukraine celebrating the thirtieth anniversary of its independence earlier this week while grappling with economic and military challenges. pressure from Russia, including a July 2021 trial written by Russian President Vladimir Putin denying Ukraine's claims to a state.
As a long-time investor in Ukraine and a supporter of the Ukrainian economy, I hope that President Zelenskyy's visit to the Oval Office will also include an unambiguous message from the US government that Ukraine must ensure strong economic growth. in order to maintain its independence. To achieve this goal, the Ukrainian authorities must prioritize the rule of law.
When President Zelenskyy came to power in the spring of 2019, we saw a president with a new style. He seemed determined to move Ukraine forward even faster with new and innovative ideas on e-government and transparency.
At an investment forum in Mariupol at the end of 2019, held just 30 kilometers from the front lines where Ukrainian soldiers clashed with Russian proxies, I listened to President Zelenskyy rave about the opportunities in Ukraine. Investment "nannies" have been promised to help large investors overcome bureaucracy and avoid corruption. Renewable energy was cited as one of the country's great success stories, and investors spoke out on privatization and investments in ports, roads and other infrastructure.
Building a prosperous country, alas, requires more than words and a skillful art of selling. It demands reliability and the rule of law. These have often been sorely lacking in Ukraine.
Subscribe to the latest news from UkraineAlert
UkraineAlert is a comprehensive online publication that regularly provides information and analysis on the development of politics, economy, civil society and culture in Ukraine.
In 2020, Ukraine unilaterally repealed the contracts under which renewable energy producers operated, leaving foreign investors from the United States, Canada and Western Europe in dire straits. This included my company, a multibillion dollar investment fund backed by blue chip American investors, which has built and operates over 600 MW of solar and wind projects in Ukraine, an investment of over $ 500 million. .
Ukrainian industry associations, Western embassies and international financial institutions all tried to negotiate compromises that would have led to a consensual solution, to no avail. During protracted and ultimately unsuccessful talks, Ukraine halted all payments to producers in an apparent attempt to put them under financial pressure. This is hardly the kind of level playing field that international investment capital seeks.
Some renewable energy operators have already initiated international arbitration proceedings against Ukraine. Others are likely to follow. Ukraine's renewable energy sector has gone from being a shining example of its ability to attract investment to a salutary warning to potential international investors about the risks of operating in the country.
This situation is to the detriment of everyone, but especially of Ukraine itself. The EU has embraced decarbonization and Ukraine is a potential renewable energy superpower. Ukraine has been named as a strategic partner by the EU for the future supply of green hydrogen, a point reiterated in the otherwise disappointing recent deal between the US and Germany regarding Nord Stream 2. If Ukraine plays its cards well, green hydrogen could eventually replace Russian gas in supplying European industry, a point that the Russian government understands.
Rule of law issues also lurk elsewhere, hampering investment. For more than two years, my fund was forced to sue the Ukrainian national rail operator, Ukrzaliznytsia, a state-owned company that is the country's largest employer, for a default of $ 150 million in commercial loans. Despite six judgments from the Supreme Court of Ukraine upholding our claims, the company and the Ukrainian government have refused to honor the rulings of their own court.
Throughout the process, we have witnessed what we believe to have been attempts by the Ukrainian government to put pressure on the justice system. A number of judges recused themselves, citing pressure on the court. Recently, a lower court that has been the target of anti-corruption activists issued a shocking ruling claiming to make Supreme Court rulings in our favor unenforceable. The government has also been accused of designing a handpicked appeal committee after 51 of the 54 eligible judges were unavailable for selection due to being simultaneously on vacation.
I recently testified before a parliamentary commission of inquiry focusing on corruption and corporate governance failures in Ukrzaliznytsia. Parliamentarians approached me after the meeting with regret, saying that if Ukraine drove out international investors like us, there would be little hope of attracting more.
Volodymyr Zelenskyy's visit to Washington offers the Biden administration an important opportunity. Ukraine needs essential economic and military support from the United States. We share the common interest in seeing the young Ukrainian democracy succeed. But no amount of aid from the United States can help Ukraine if it doesn't help itself. President Biden is expected to let President Zelenskyy know that Ukraine's Western partners expect him to live up to his words. Without the rule of law and without predictability, Ukraine cannot realistically hope to succeed.
Richard Deitz is the Founder and Chairman of VR Capital Group, an institutional asset manager in emerging markets with more than $ 5 billion in assets under management.
Further reading
Thu, August 5, 2021
It's time to remind Russia that Crimea is Ukraine
The inaugural meeting of Ukraine's new Crimean Platform initiative will take place in Kiev later this month as efforts continue to end Russia's seven-year occupation of the Crimean Peninsula in Ukraine.
Ukraine Alert
through
Oleksii Reznikov
The opinions expressed in UkraineAlert are solely those of the authors and do not necessarily reflect the views of the Atlantic Council, its staff or its supporters.
The Eurasia Center mission is to strengthen transatlantic cooperation by promoting stability, democratic values ​​and prosperity in Eurasia, from Eastern Europe and Turkey in the West to the Caucasus, Russia and Central Asia in the East .