Russia responds to Joe Biden's criticism of Vladimir Putin's absence from COP26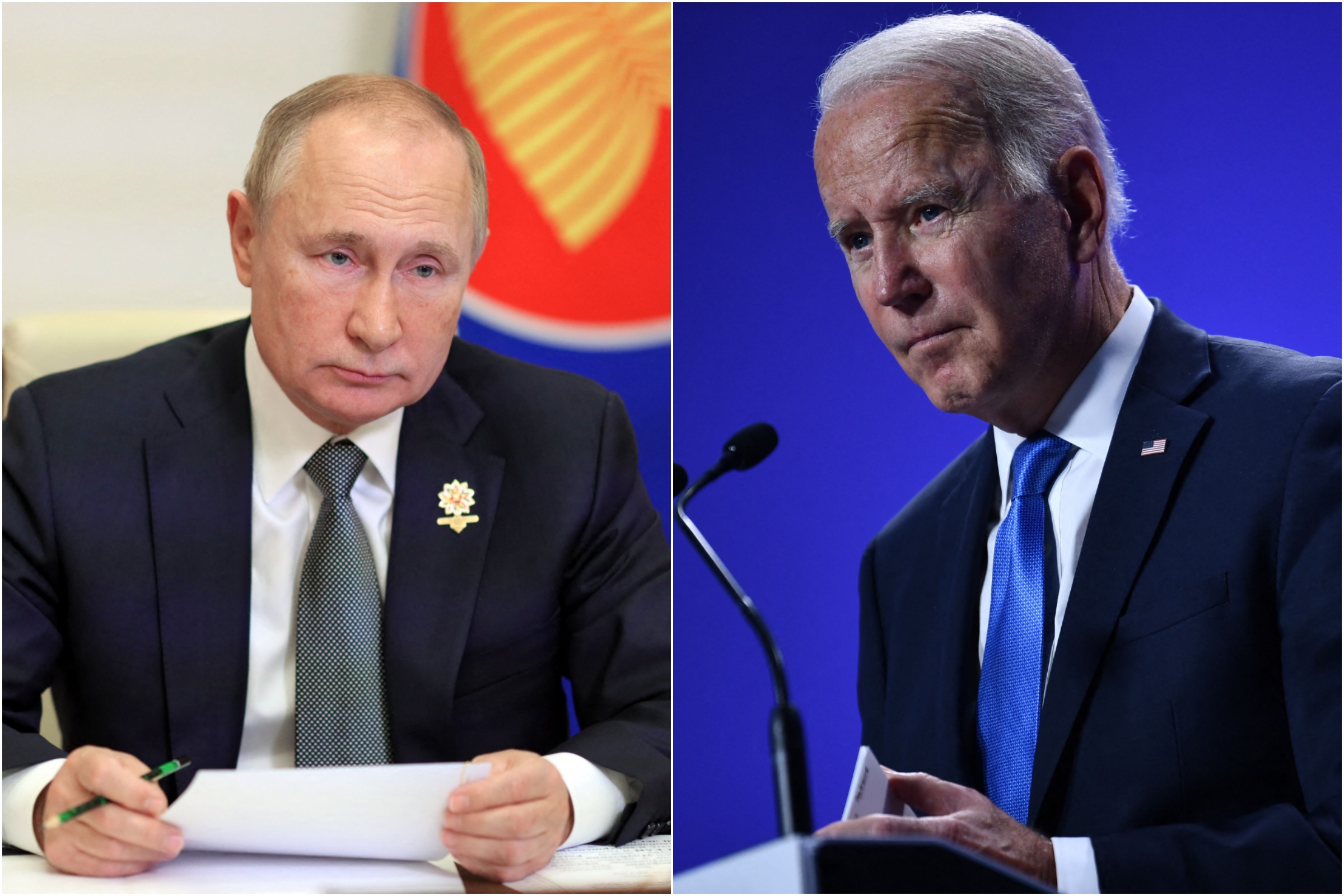 The Kremlin rejected President Joe Biden's questioning of Vladimir Putin's commitment to tackle the climate crisis, saying "let's not forget that forests are burning in California".
At the COP26 summit in Glasgow, Biden unveiled his administration's policies to tackle climate change. Biden criticized the absence of the world's biggest polluter, China and its leader, Xi Jinping.
He also targeted the absence of the Russian president, who gave a video speech at the summit but did not attend in person, citing concerns over the coronavirus.
Biden said in Russia, "literally the tundra is burning. He (Putin) has serious weather problems, and he's ready to do anything."
"How do you do that and claim you can have any leadership?" "
This summer, Russia suffered its worst wildfire season in modern history, according to data analyzed by Greenpeace.
The group said more than 18.16 million hectares of Russian forest were destroyed in 2021, with experts attributing the fires to climate change and deforestation.
However, Kremlin spokesman Dmitry Peskov rejected Biden's suggestion that Russia was not showing leadership on climate change, saying "we do not agree with such wording of the question".
"The tundra is indeed on fire, but let's not forget that forests are burning in California, Turkey and other countries around the world," Peskov said on Wednesday.
"These are exactly the very consequences of climate change that we are facing."
"Russia is simply taking a very responsible position," Peskov said, according to the Tass news agency, "we have formulated promising and concrete plans to work in this direction."
He said Russia faces even more severe climate challenges than other countries, especially regarding the rate of Arctic warming.
Peskov said it was "very likely" that Russia's climate change plan "was not reported to the US president when he spoke about Russia's non-participation" at the conference.
Peskov added that at the next leadership meeting in person, "President Putin will have a great opportunity to tell President Biden what we are doing on the climate."
Russia sent a delegation of 270 people to Glasgow, led by Putin's climate envoy Ruslan Edelgeriyev and Deputy Prime Minister Alexei Overchuk.
Russia, the world's fourth largest emitter of greenhouse gases, along with China and India, did not sign the US-led global methane pledge at COP26 to reduce methane emissions by 30% by 2030.
However, Russia joined over 100 countries at COP26 in pledging to end deforestation by 2030. Meanwhile, Putin, committed this year that Russia will achieve carbon neutrality by 2060.