Ukraine reports cyberattack on Ministry of Defense website and banks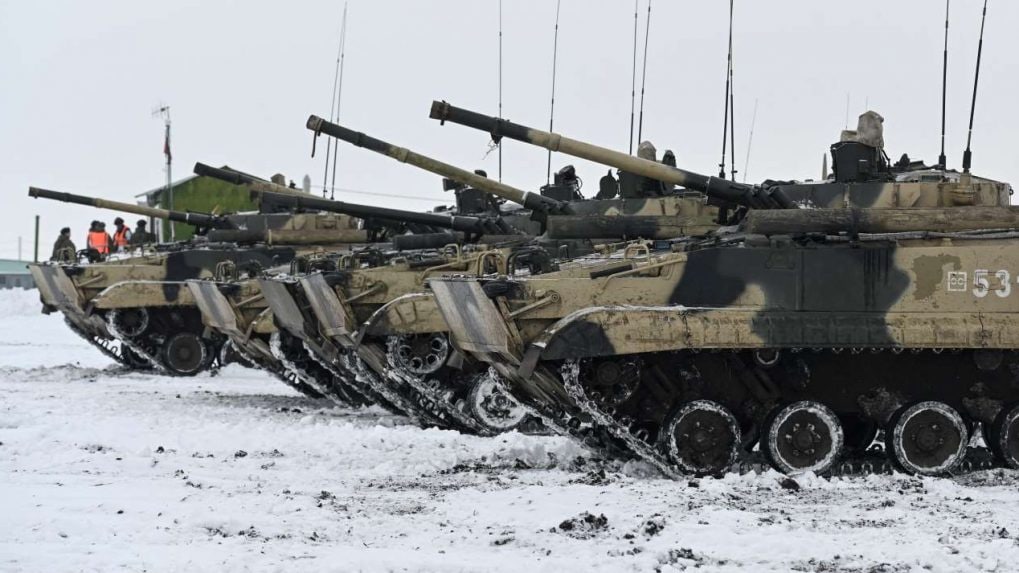 Live updates from the Russian-Ukrainian crisis:
Oil fell Monday from its highest level in more than seven years as Ukraine hinted at possible concessions to Russia that could ease tensions between the two countries that Western governments say are on the brink of the war. Brent crude rose 5 cents to $94.49 a barrel as of 10:55 a.m. EST (1555 GMT), after hitting its highest level since October 2014 at $96.16. U.S. West Texas Intermediate (WTI) crude rose 46 cents to $93.56 a barrel, after hitting $94.94, the highest since September 2014.
Global stocks skidded on Monday as warnings that Russia could invade Ukraine at any moment pushed oil prices to seven-year highs, hit the euro and sent investors back to US bonds. Haven state they have abandoned all year. Growing concerns sent Europe's STOXX 600 stock index down 2.7% and Wall Street futures plummeting nearly 1% ahead of comments by Russian Foreign Minister Sergey Lavrov that Diplomatic efforts should continue to help regain some of the lost ground.
German Chancellor Olaf Scholz visited Ukraine on Monday and also plans to visit Moscow in what appears to be a last-ditch attempt to avert a feared Russian invasion which a US intelligence report said could begin as early as Wednesday. The Russian-Ukrainian conflict has reached an inflection point, with European stability and the future of East-West relations hanging in the balance. Russia has deployed more than 100,000 troops near the Ukrainian border. US President Joe Biden has warned that the United States and its allies will react decisively and impose swift and severe costs if Russia invades Ukraine.