Vladimir Putin finds an ally in Cuban President Miguel Díaz-Canel amid tensions in Ukraine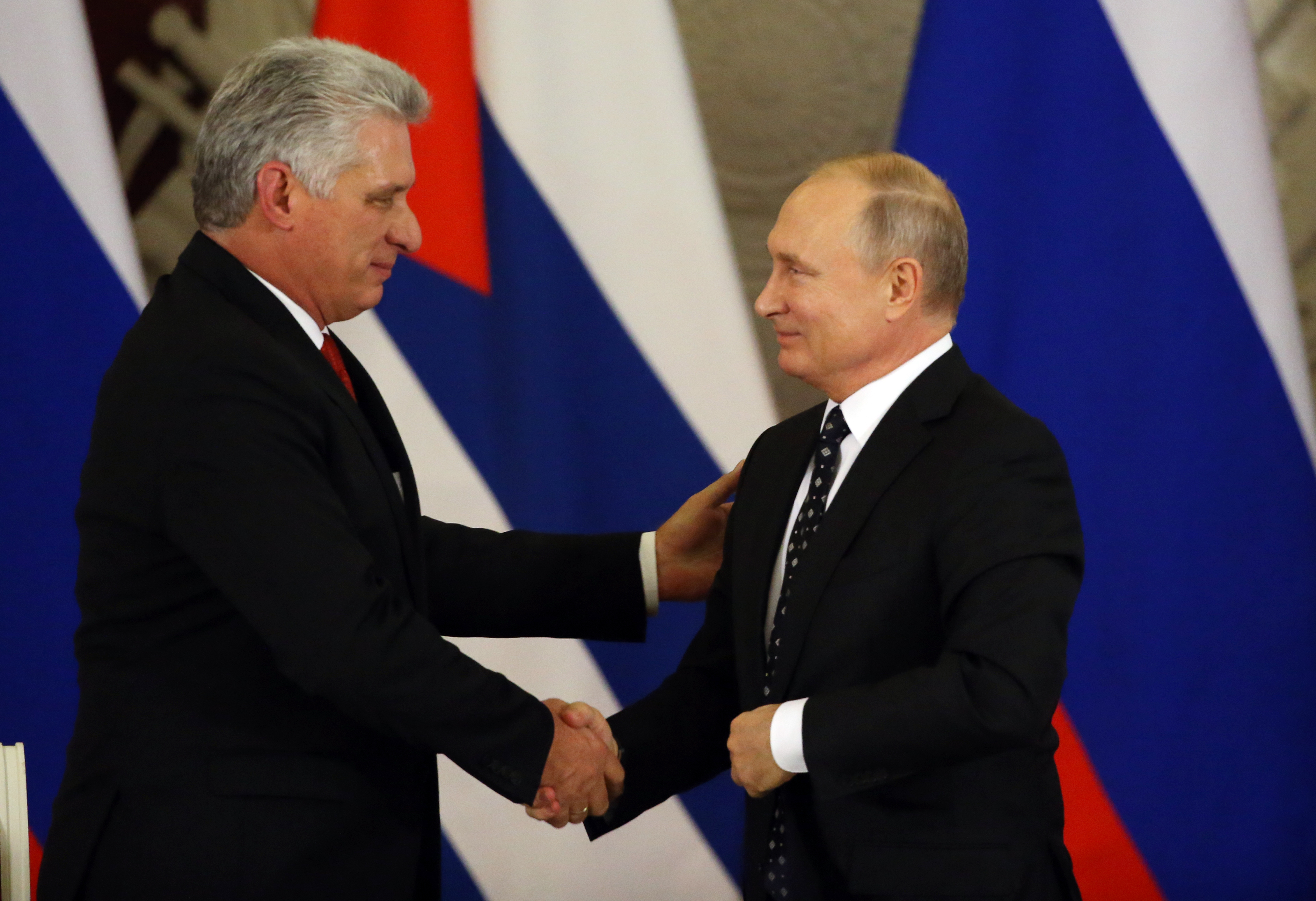 Amid growing tensions with Ukraine, Russia is seeking to strengthen its relationship with Cuba.
Russian President Vladimir Putin spoke on the phone Monday with Cuban President Miguel Díaz-Canel. Miami Herald reported. During the call, the two leaders discussed their "strategic partnership" and continued coordination between the two countries.
"I had a cordial and fruitful telephone conversation with President Putin", Diaz-Canel wrote on Twitter, according to a translation, adding: "We exchanged excellent relations and future development links in different fields, also on the current international situation".
It is unclear if this translation was completely accurate or if the "current international situation" refers to Russia's growing tensions with Ukraine. According to Herald, Cuba and Venezuela were apparently 'swept into the drama surrounding the conflict' when Russian Foreign Minister Sergei Ryabkov told reporters he could 'neither confirm nor rule out' Russian deployments in the two countries in the coming weeks.
Meanwhile, on Monday, the United States held a conference call with European allies to discuss the Russian-Ukrainian conflict, Newsweek reported.
Although Ukraine has not been on the phone, President Joe Biden's administration says it has been in close contact with the country, with White House press secretary Jen Psaki said during a Monday briefing, "We had a wide range of conversations with Ukrainians." The statement comes a week after Secretary of State Antony Blinken met with his Ukrainian counterpart to discuss potential measures.
However, the United States and Ukraine still have a contentious relationship. After the United States urged American diplomats to leave the embassy in the city of Kyiv, the Ukrainian Foreign Ministry condemned the evacuation, Newsweek added.
"The Russian Federation is currently making active efforts to destabilize the internal situation in Ukraine," the ministry wrote in a statement. "A large amount of misinformation, manipulation and counterfeits are spreading in the Ukrainian and international media space in order to sow panic among Ukrainians and foreigners, intimidate businesses and undermine the economic and financial stability of our state In this situation, it's important to soberly assess the risks and stay calm."
However, Ukraine still expressed gratitude to the United States for its solidarity and "proactive diplomatic stance" for the country. Around 100,000 Russian troops are currently stationed along Ukraine's eastern border.