Vladimir Putin's karate blow to Russian freedoms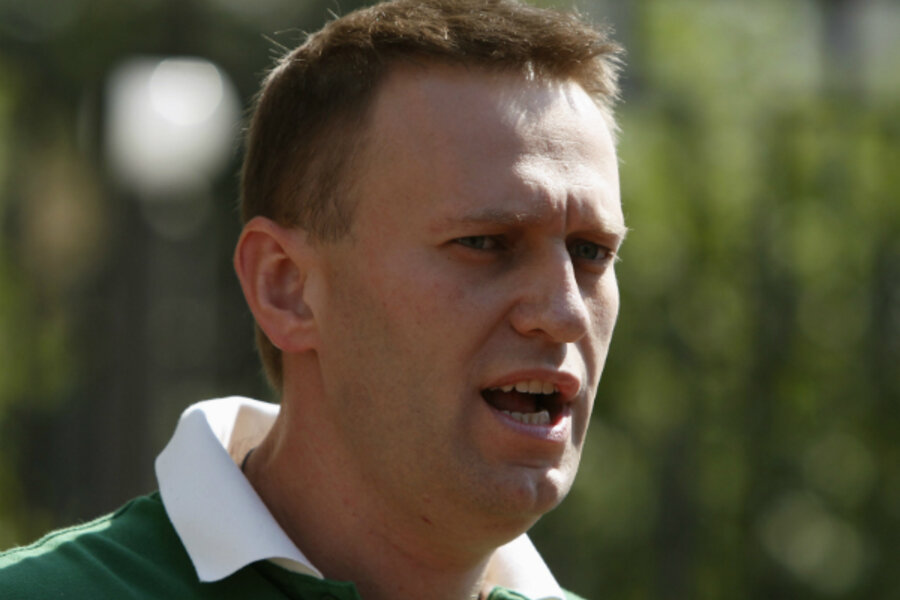 Moscow
Russian President Vladimir Putin has just reached the 100-day mark for his return to the Kremlin, and he has already shown what his third term has in store for him. Amid Russia's biggest anti-government protests in 20 years, Mr. Putin wasted no time in further restricting civil liberties and purging the public sphere of dissidents.
Although often portrayed as enigmatic, Putin is not a particularly complex figure. His belief in the supremacy of state power is consistent to the point of redundancy. After 12 years at the helm, Putin merged with the Russian state, so any attack on his power is interpreted as an attack on the nation.
Putin sees himself in a final phase against national enemies and their so-called foreign masters. As a KGB agent in Communist East Germany in 1989, he witnessed how the once powerful Soviet empire ceded to the power of the people. Today, with one Arab despot toppling one after the other, Putin is doing everything possible to ensure that nothing like this happens in Russia.
It's a risky plan.
Since early June, four restrictive legislative initiatives have been rushed by the Duma – the same assembly whose contested December elections sparked the Moscow protest movement. Sanctions for protesters and rally organizers have been tightened; Websites can now be blocked if they contain content deemed harmful to children (pro-government hackers could easily insert such content into any site); non-governmental organizations receiving funds from abroad will be referred to as "foreign agents"; and defamation is again a criminal offense.
Putin justified the changes by bringing Russian law up to international standards. But in the absence of an independent judiciary, the legislation is little more than a new stick in the hands of an overzealous security apparatus.
While the deterrent effect of the legislation has yet to be felt, Putin's lieutenants are already using existing laws to attack the regime's most vocal critics.
Ilya Ponomaryov, Gennady Gudkov and his son Dmitry – the only three Duma dissidents who tried to thwart the legislative assault – were asked by the ethics committee to relinquish their seats for participating in protest rallies. The Gudkov private security company is under pressure.
The family of Putin's mentor, the late St. Petersburg Mayor Anatoly Sobchak, were also not spared. The daughter, Kseniya Sobchak, is an establishment television celebrity and a proponent of progressive political reform. In June, police raided her apartment, confiscating money and computers. Her mother, Senator Lyudmila Narusova, said she could lose her seat for opposing the new restrictions on gatherings.
Putin, whose power structure is based on personal loyalty, is notorious for "not giving up his own." When he returned to the presidency in May after four years as prime minister, he took most of his former ministers with him.
Some of Putin's avowed enemies are already serving time in pre-trial detention. A dozen people were arrested for alleged involvement in violence that erupted during a demonstration in May. Three young women from militant punk-rock group Pussy Riot have been jailed since March for an anti-Putin performance in Moscow's main cathedral (Putin recently asked for clemency). Anti-corruption blogger Alexei Navalny was charged with embezzlement on July 31.
Russia's legal system, one of the Soviet Union's heaviest legacies, is still designed to maintain the dominant social order rather than to dispense justice. That is why Putin has nothing to fear when he refers complaints of electoral fraud or police brutality to the courts.
The scale and speed of Putin's crackdown belies the government's outward nonchalance towards the protest movement. Despite his lack of consistency and organization, he presents Putin the greatest challenge to his grip on power.
Putin is betting that by stifling dissent in all its forms, he will crush the protest movement once and for all. But it is a dangerous path: as political dialogue no longer becomes an option, radicals in the opposition and in the Kremlin will be emboldened. The threshold of violence is lowered for both parties.
It's a dead end for Russia – unless the protesters remain committed to civil disobedience and enough moderates in the ruling elite overcome their fear of retaliation and seek a way out of Putin's bogus democracy. .
Lucian Kim has been a journalist covering Russia since 2003. He blogs about the Moscow protest movement at http://lucianinmoscow.blogspot.com and writes a book on Russia under Putin.