Voters of NH candidates face last-minute card change / Public News Service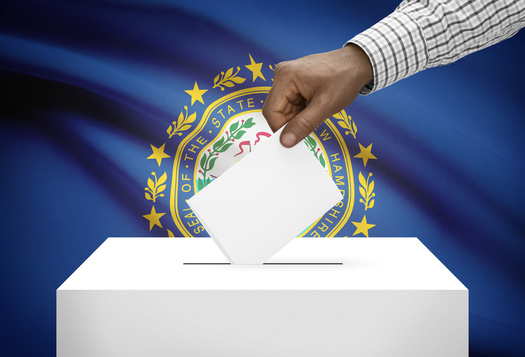 Political candidates and voters in New Hampshire now have to contend with the state's last-minute approval of a new congressional district map.
On Tuesday, the New Hampshire Supreme Court unanimously approved a new map just a day before candidates begin running in the fall election.
Olivia Zink, executive director of New Hampshire-based Open Democracy, a nonpartisan, nonprofit civic organization, said the timing of the new map was less than ideal.
"The filing period opens the first Wednesday in June and lasts 10 days, which is state law," Zink explained. "The maps were drawn less than 24 hours before the filing period opened for congressional races. We were the last state in the nation to finalize a map."
The court's intervention to create a final Congressional map was a last resort, after the governor vetoed two Republican-approved maps last week.
Zink noted that only a few cities changed in Tuesday's state Supreme Court decision, moving them from the First District to the Second District.
"The court drew a 'least modified' map," Zink pointed out. "They changed five towns to kind of northern New Hampshire: Albany, Jackson, Sandwich, Campton and New Hampton."
With the unique way New Hampshire's new congressional map has become law, Zink noted that current congressional districts may not last into the future.
"Because this map was drawn by the court, the legislator can introduce a new map next year," Zink pointed out. "We will remain vigilant to ensure the process is fair and transparent."
While Zink wishes the timing had been better, she believes the new map is "competitive," compared to earlier more partisan proposals.
get more stories like this via email