Ways to get involved in democracy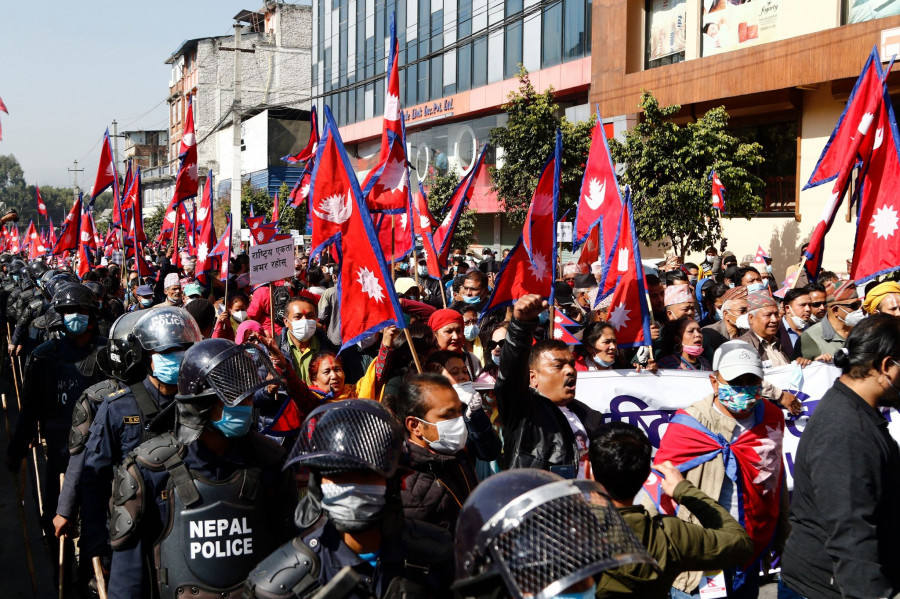 Last month, the Nepalese government released its written commitments to the U.S. government-led Democracy Summit, an effort to strengthen and renew democratic action globally during a time of significant challenges. for democracies around the world. While American influence in Nepal is certainly not without controversy – as we have seen with the renewed protests linked to the Millennium Challenge Corporation deal recently – in a broader sense, the S4D, as we have seen calls for, and the "Year of Action" he has now precipitated are an extraordinary opportunity to galvanize attention and mobilize international action in support of democratic standards.
Unfortunately, the Nepalese government has shown little commitment to the S4D process or the fundamental democratic principles to which it pertains, and the written commitments it has provided are so vague that they are almost unusable by any citizen, activist or journalist. who could try to hold the government to account. The statement offers a variety of platitudes related to the importance of a "multi-party democratic regime" as well as "checks and balances" and "rule of law". It only makes one very clear commitment that victims of acid attacks will be compensated, which is commendable, although it does not go far enough. On climate change, the government hopes to achieve net zero emissions by 2045, but there is no roadmap to get there. There are also broader promises regarding gender equity and building the capacity of commissions related to transitional justice issues, but specific, concrete targets are rare.
Missed opportunity
This is a missed opportunity to demonstrate to both the citizens of Nepal and the international community that the current government is willing to address democratic deficits in a meaningful way and is truly addressing the issues facing Nepal today. today. The suspension of the President of the Supreme Court has recently highlighted challenges to the independence of the judiciary; the response to the pandemic has shown glaring shortcomings in accountability processes, and last week the lack of integrity demonstrated by former national football team captain Hari Khadka once again demonstrated the lack of integrity within the bureaucracy.
It is not too late for the Nepalese government to recommit to the S4D process and articulate more clearly what it could achieve during this Year of Action. This would not be so much an external matter of political alignment with the United States against China as an essential internal effort to drive long overdue reforms and renew the social pact between the state and its citizens.
Here's what Nepal could do in a meaningful and achievable way over the next 12 months to engage with democracy in the right way. First, on human rights, the government should stop interfering with the Human Rights Commission, provide more support for independent and fair investigations into human rights abuses, and meaningful efforts to prosecute those who commit crimes against the most vulnerable in Nepalese society.
Speaking of justice issues, the Nepalese government should make a firm commitment to complete the transitional justice process within a year. Parliament should also immediately pass a Truth and Reconciliation Commission Amendment Bill with provisions that guarantee no amnesty from prosecution for human rights violations. Following the recent Supreme Court verdict, it is also urgent and important to ensure that the voices of victims and survivors are incorporated into the new amendment processes.
Third, on the fight against corruption, the government already has a document — the Auditor General's 58th report — that contains ideas that could be implemented immediately. The government should, for example, ensure that all funds are spent under budget headings to ensure oversight and monitoring; strengthen audit systems and controls; and better control administrative costs. There are many examples around the world of how these types of changes have been made quickly and effectively. The Public Procurement Management Office should also delegate authority to local procurement agencies that can effectively oversee public procurement across the country. At the same time, national oversight bodies – the Abuse of Authority Inquiry Commission in particular – must be given political independence and prosecutorial powers to tackle larger-scale accountability issues. .
Finally, with regard to freedom of expression, Parliament should revise the Media Council and Information Technology Bills to ensure freedom of expression and protect the privacy of individuals. The new amendment to the Special Services Act should also be reassessed as the current provisions relating to cell phone surveillance could be misinterpreted and misused by authorities. Spreading false information is punishable by law in Nepal, but the government must work with civil society to ensure a healthy information ecosystem in practice.
Fundamental issues
There are international mechanisms in place that Nepal could use to support all of this that would "multilateralise" these efforts – the Open Government Partnership for example, to which Nepal is eligible but has not yet committed. Joining the Open Government Partnership would in itself be an important step in improving governance, as it provides a means for civil society to co-create reforms with government over time, even after the Year of S4D action.
Nepal has a rich history of solving problems, overcoming adversity and meeting collective challenges, but Nepalese democracy has never been as inclusive, fair or transparent as it should be. There are fundamental problems that the current political elite have clearly demonstrated they are incapable of solving. The Democracy Summit provides a mechanism to reinvigorate progress before it is too late.